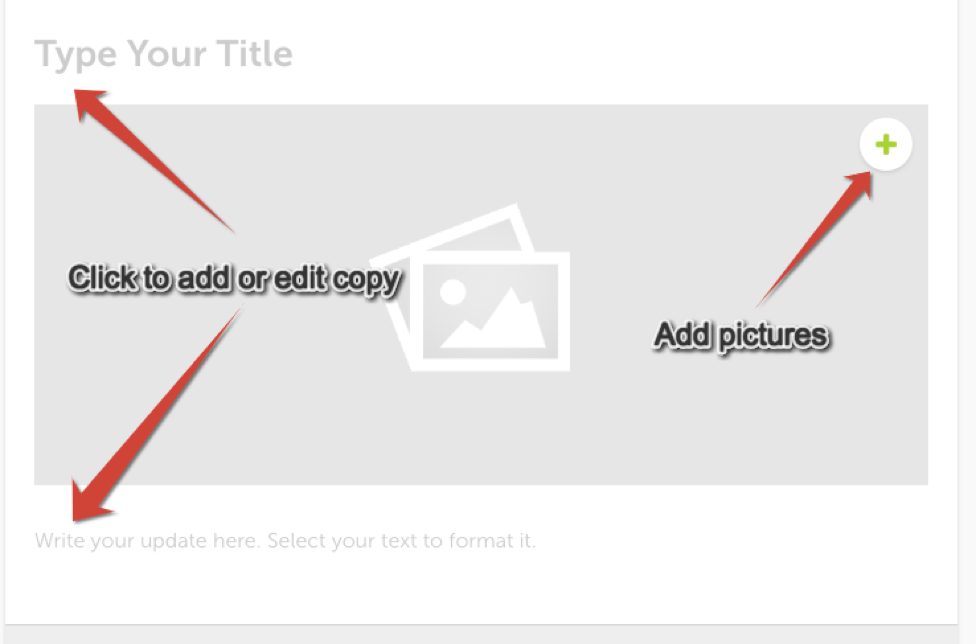 Our team is driven by our core values: Do Less Better Together. Each word stands for a value that drives our team to do our best work.
Better: We put our heart into our work and strive to create an experience that enhances supporters and nonprofits lives.
Today's release does just that.
Here's a summary of the new updates and features:
Completely redesigned the way you add Custom Posts and edit Provided Posts

Added ability to format posts

Increased the maximum length of posts from 2000 to 4000 characters

Gave Custom Posts priority over Provided Posts in donor emails

Added an expiration date field to posts to prevent old posts from showing up in donor emails

Optimized delivery time of emails (2pm)

Donors who follow multiple nonprofits will never receive the same content in multiple emails
Keeping reading for the details...
---
1. Redesigned posting experience
The first thing you'll notice when you add a Custom Post or review a Provided Post is that the post form looks totally different.
Here's what you need to know:
Start by selecting one topic or multiple causes. Then a

dd or edit your title, content and image by clicking directly in the form.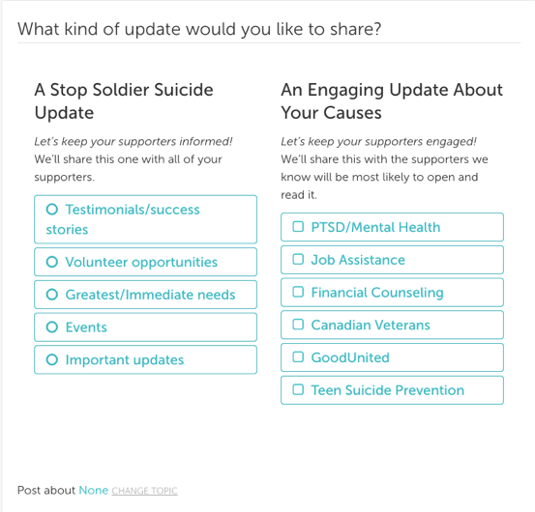 ------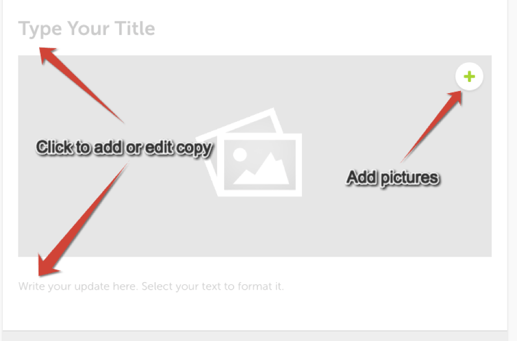 2. Format posts
You can now format your post by highlighting the copy and choosing from the available options. The options are:
Add bold or italics

Insert or edit links

Make bullet or number lists

Use the blockquote to have copy stand out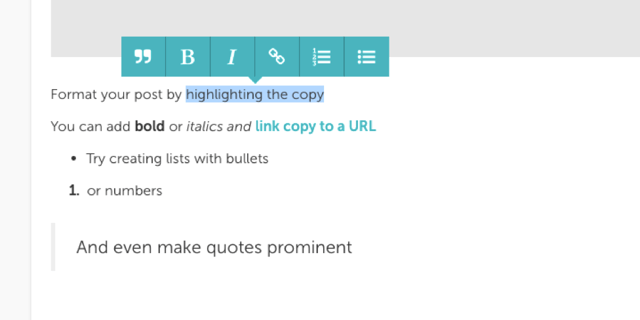 3. Increased the maximum length of Custom Posts from 2000 to 4000 characters
We'e increased the maximum length of Custom Posts to 4000 characters.
4. Custom Posts have priority in your donor's emails
We understand that your Custom Posts are important and we want to get them in front of more of your donors. We made two updates that now give priority to your Custom Posts:
Custom Posts are given precedence over Provided Posts. This doesn't guarantee that the every email will be the Custom Post, but it's makes it much more likely that the Custom Post will show up in a majority of your donors emails (e.g. those who haven't explicitly disliked that type of post)

The top 3 unexpired Custom Posts are delivered in every digest below the main post. We've created a new email template that has a "What's happening with your nonprofit" section. This way your donors will have an opportunity to see all of your important announcements.

5. Expiration Date
Every Provided Post and Custom Post now includes an optional "expiration date" field. On the expiration date the post will no longer be included in donor emails.

6. Optimized open rates by delivering emails at 2pm
Every week we run A/B tests to optimize your donor emails to increase open and click-rates. After a series of tests we learned that your donors are more likely to open and click emails that are delivered at 2pm. Thefore we've changed the digest delivery time to 2pm. Going forward we'll continue to monitor and optimize open and click rates.
7. Donors will not receive the same content in multiple emails
There's a small number of donors who receive emails from multiple nonprofits. In order to enhance their experience, they will never receive the same content in multiple emails.
---
If you have any questions or want to set up a time for training, please feel free to reach out to your marketing expert!