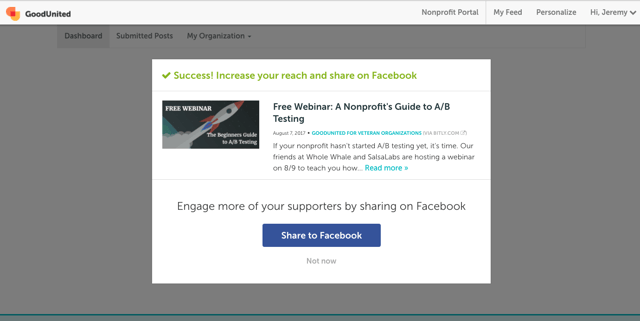 Adding your own post is a critical step in keeping your donors engaged. Donors want to hear about your impact, know about upcoming events, and make a donation.
A Custom Post is the perfect way to deliver these types of updates to your donors.
Now it's even easier to add a Custom Post and to share it on Facebook.
The first thing you'll notice is that we've added a way for you to create Custom Posts right from your dashboard.

Once you've submitted the post, you're now able to immediately share it on Facebook.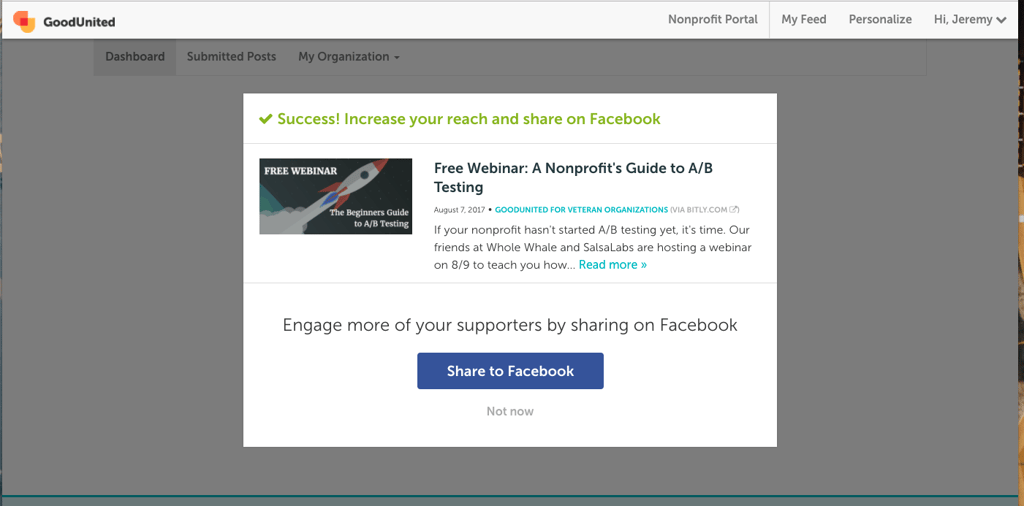 Increase your reach, engage your donors, and share away!
If you have any questions, shoot us an email at support@goodunited.org and we'd be happy to help you navigate the changes.