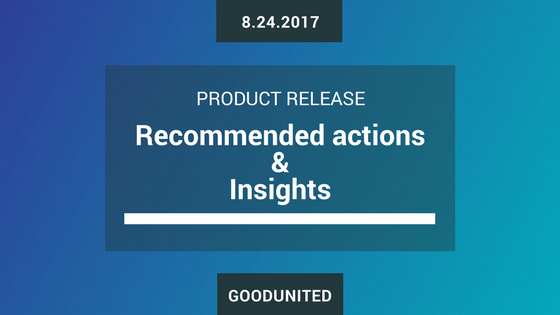 The difference between GoodUnited and the rest is that we're building a supporter-first email experience. Every time supporters engage with nonprofits, we learn what they care about. We use this data to further personalize what supporters receive in their inbox.
Today I'm excited to announce that we've launched two new features:
Recommended Actions

Insights
These features are designed to help nonprofits understand what type of posts actually engage their supporters. Now nonprofits can deliver the best possible experience for their supporters.
Recommended Actions
Supporters are telling us they want more posts about nonprofit updates. We launched Recommended Actions so nonprofits know what type of post is likely to have the biggest impact with their supporters. With Recommended Actions you no longer have to guess what type of post to spend time writing - you now have the answer at your fingertips.

We've also made it easier to post updates about nonprofits right from the dashboard.

Insights
Insights. The best way to know what supporters care about.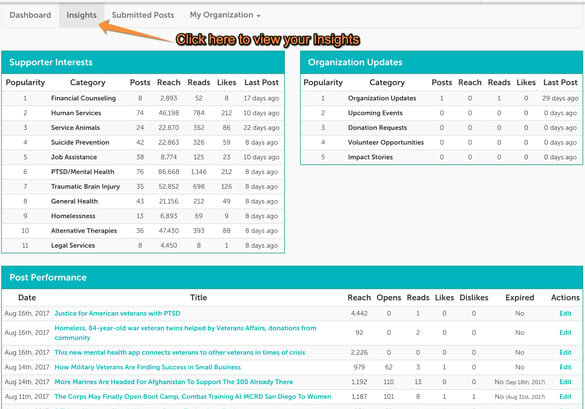 We added an Insights page to the Nonprofit Portal to help nonprofits understand what's resonating with their supporters.
If you have any questions, send us an email. We're here to help!