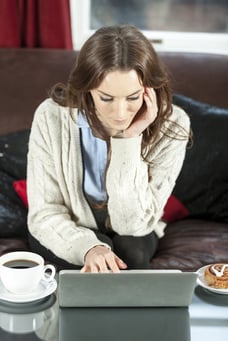 Do you send electronic newsletters or fundraising emails to your donors? Ever wonder if they're effective? The good news is, a new study from Blackbaud shows that email accounts for the majority of Internet use across generations
Some key results:
Email accounts for 86% of Internet usage for Gen Y and Gen X.

Baby Boomers contribute 43% of all donations, and reported that email accounted for 87% of their Internet usage.

The Mature stated that email accounts for 80% of their Internet usage.
Surprised at how much email accounts for Internet usage across generations? We were.
How to Find Out What They'll Read
The report makes it clear that reaching your support base through email can be an effective way to keep in touch. However, an email is only as effective as the content that's in it. To truly engage with donors via email, you have to send information that actually matters to them.
That means getting to know your donors individually.
GoodUnited helps non-profits like yours pinpoint what donors really care about. Then, we develop content that keeps them engaged. Donors receive tailored updates and calls to action by email. As they engage, we learn what truly matters to each donor. When you know what matters, you know what motivates.
Blackbaud's new study shows that email communication can be an impactful communication channel between non-profits and donors. If you're ready to turn your list of email addresses into loyal supporters, we can help.
Contact one of our experts today. In a quick chat we can explain how it works.
---
References:
1) Blackbaud's The Next Generation of American Giving infographic:
https://www.blackbaud.com/nonprofit-resources/generational-giving-report-infographic
2) GoodUnited for Nonprofits: http://nonprofits.goodunited.org/welcome